Color Emojis
Color Emojis
iMenuPro supports color emojis, which can be used to add whimsy or fun to your menus. The emojis will appear on both your printed PDF menus and your live-sync/QR menus.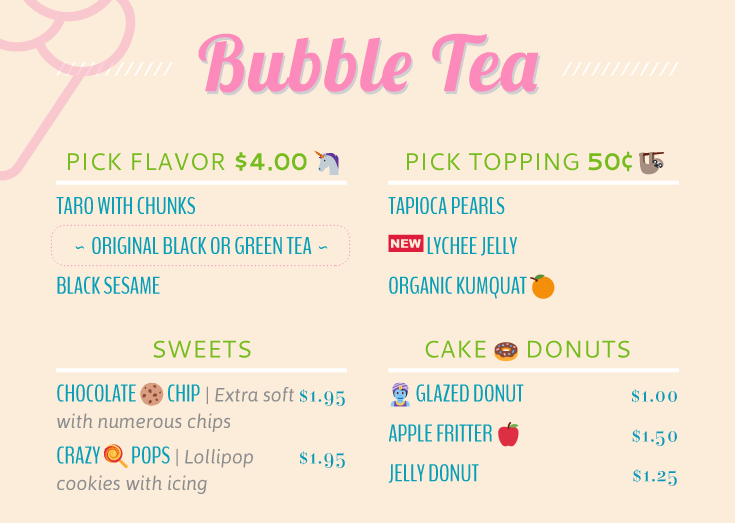 Emoji Menu Sample
If you using Windows 10 or the lastest MacOS, along with the Chrome or Safari browser, you'll be able to right-click in any text box and add the emojis.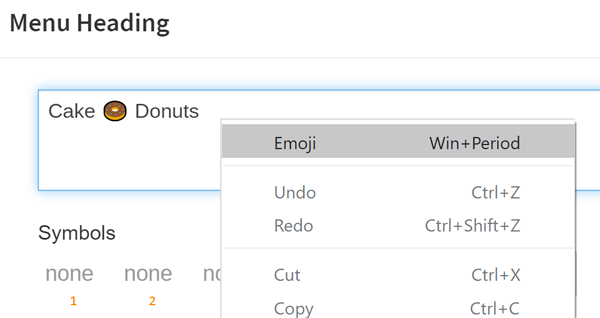 Adding Emojis in Chrome on Windows 10
If the right-click option is not available on your browser, you can visit a web page that lists emoji for copying and pasting like this one.
Tip! Depending on your OS (Mac vs. PC vs. Chromebook) the emojis within the app (and on mobile-friendly live-sync menus) may appear slighlty different than how they appear on your PDF menus. This is because different operating systems use different emoji representations. But your iMenuPro PDF menus will always be the same - no matter what operating system or computing device you are using.