QR Code Menu Flyers
QR Code Menu Flyers
iMenuPro's built-in QR code generator lets you create a QR code for each live-sync menu.

You can then add that QR code to a flyer and then post the flyer at your establishment so customers can scan it and instantly view your menu on their phones.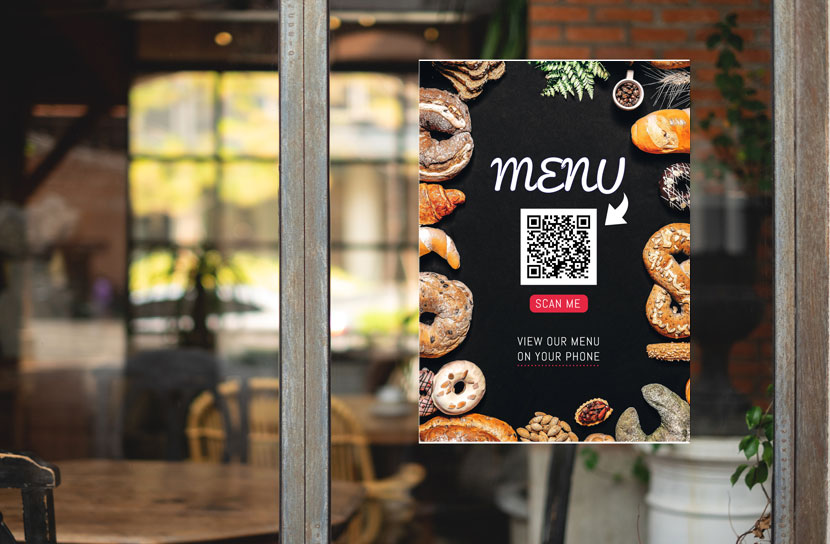 QR code flyer posted outside restaurant
No-touch QR menus are safe, easy and fast to use, and there's very little printing expense.
Here's how to create a menu flyer with a QR code :
Start with new blank menu using File > New Menu
If you want a custom size, use File > Page Setup and choose your size.
Add your QR code or any other images you want on the flyer using the Insert > Uploaded Image command or Insert > Artisan Image command. (If you have not generated your QR code yet, see the QR Ultra section.)
Add your business name text or any other text you need using Insert > Floating Text. Floating text can be positioned anywhere on the page, rotated, or curved, so it's ideal for creating menu covers or business flyers.

Tip! If you need more than one font you can use the Alt-Font floating text option or even Headings.

Add an optional border or background if you want using Design > Border or Design > Background or use our Artisan Images > Unsplash Photos collection for some great images that can function as backgrounds well.
Rename and save your flyer using File > Rename Menu and File > Save Menu.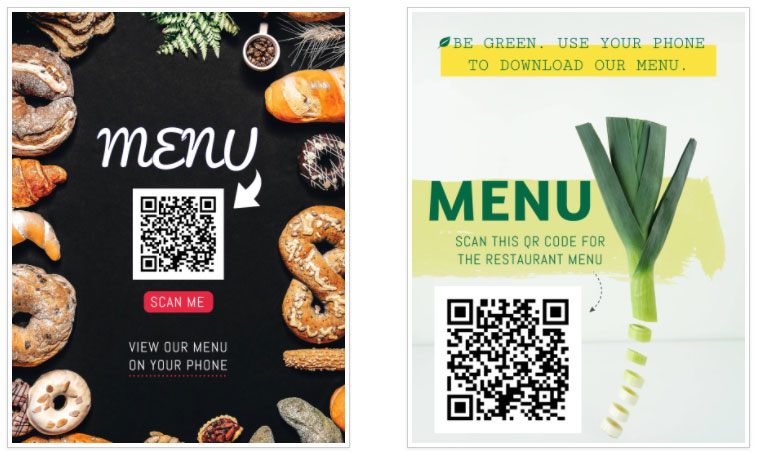 Flyers with QR codes, created with iMenuPro